Graeme's philosophy is "To make a player better at golf, we must understand what the ball is doing and why their swing is creating this ball flight. By using state of the art radar ball tracking equipment in conjunction with high speed video , we can quantify this and give the player factual reasons why they are not achieving their goals."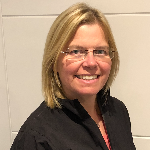 Karyn Burns - PGA Teaching Professional
Using almost 20years teaching experience, Karyn will endeavour to help every level of golfer achieve their best and have more fun playing golf. As a Short Game and Scoring Specialist she will help you to build confidence to play all the required shots to lower your scores!
---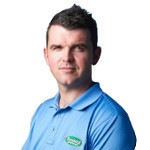 Graeme Bell - Head PGA Professional
I have been the Head PGA Professional at East Kilbride Golf Club since 2014. Previous to this I was Head Professional at Linlithgow Golf Club where I set up the central belts premier Golf Performance Lab. Over the last 10 years I have invested in the worlds best coaching and fitting technology.I invested in this equipment to give all golfers the highest level of custom fitting and coaching available. This has enabled me to be an advisor to golf manufacturers and to write for National and intern
---
Stuart Houlden - Assistant Professional
My Name is Stuart Houlden and I am the Assistant Professional at East Kilbride Golf Club. Having turned pro in October 2016 I am currently on a 3 year course to become a qualified PGA Professional. Previously I have attended the University of the West of Scotland and achieved a degree in international marketing. However I could not escape the attraction of golf and after a few different jobs in various fields the opportunity to turn professional came up and I decided to take the opportunity.
---
PRACTICE AREA MAT 1 mat - mat

PRACTICE AREA MAT 1- 1 HOUR BOOKING

---