Clothing & Footwear
Stand-out pieces for 2023
---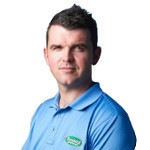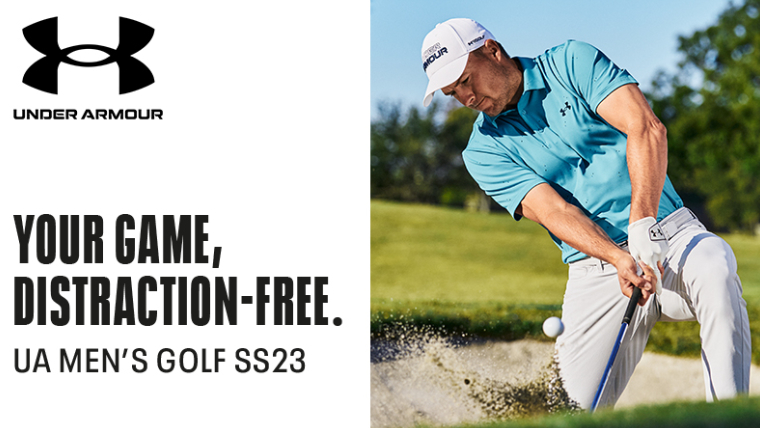 It's finally the time of year where we can feel a bit more confident about lining our wardrobes with lighter, more summery clothing!
Each season our amazing golf brands are thinking ahead to what kind of styles and designs everybody's after, and what's going to make you feel and play the best on the course. We have a selection of absolute favourites that we know you're going to love, and we can't wait for them to be on the shelves so you can give them a good look over.
Under Armour knows the necessity of how wearing amazing golf clothing that will be your go-to on a Saturday morning. Please read on as we explore their latest polo shirts and mid-layers. Who knows, something might just catch your eye!
Subtle and comfortable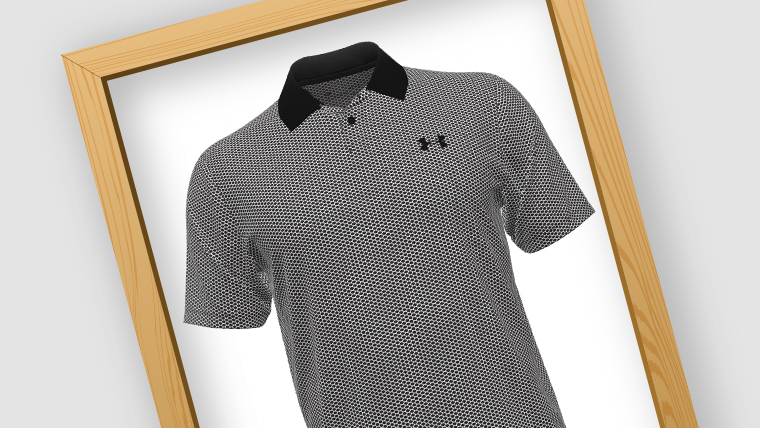 When you head to the tee, you'll want to be wearing a reliable polo shirt that feels great and gets you in a positive mood. Under Armour has a fantastic range available and the Performance 3.0 Printed polo will give you everything you need to feel comfortable and avoid any nerves. The style of the shirt is a black and white pattern with tasteful black ovals covering the garment. The collar and UA logo both stand out in plain black. This is a striking and understated shirt that's perfect for golf of any occasion.
Sleek and stylish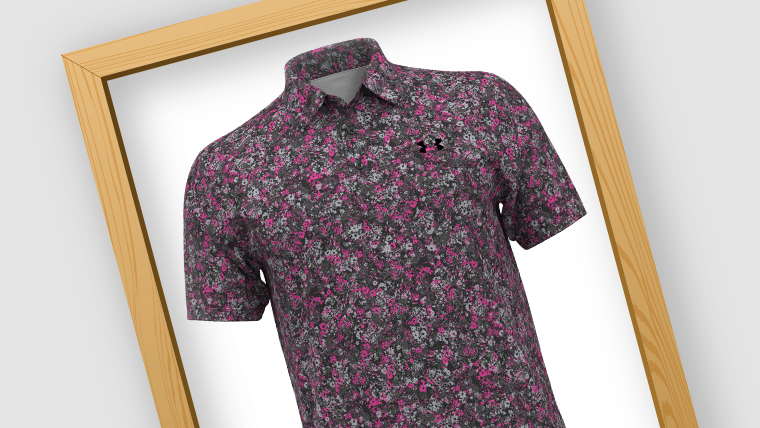 If you're after a shirt with a little more colour, the Playoff 3.0 printed polo is covered in an eye catching black, white, and pink camo pattern. This dynamic design will have you standing out from the golfing crowd and making a statement on the tee. The polo looks fantastic and will be perfect for the coming days of summer sunlight. Not only is it's appearance striking, the fabric is incredibly breathable and lightweight to give you fluid movement through your golf swing.
Warm and light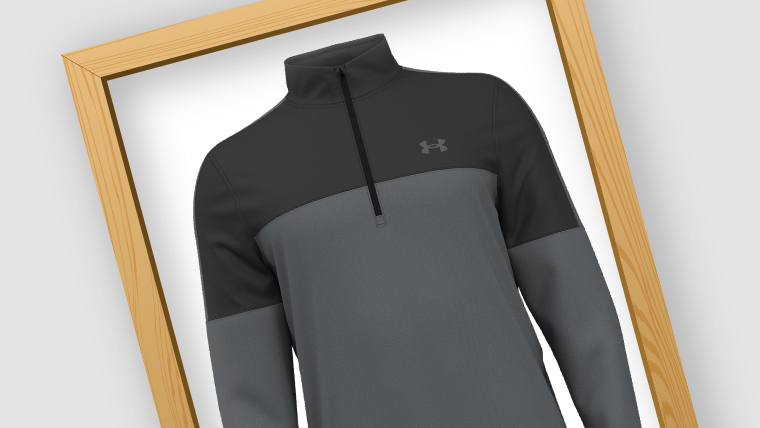 If you're after a dependable mid-layer, the Under Armour Storm will serve you when you're playing time and again. The tech in the Storm repels water, ensuring the rain runs right off you. The garment features four-way stretch material so you'll be totally comfortable whether you're walking, carrying clubs, or taking a swing. The mid-layer has a subtle black and grey colour pattern for a strong look. If the weather forecast is predicting a shower, you won't regret taking this jacket with you.
Looks good, feels good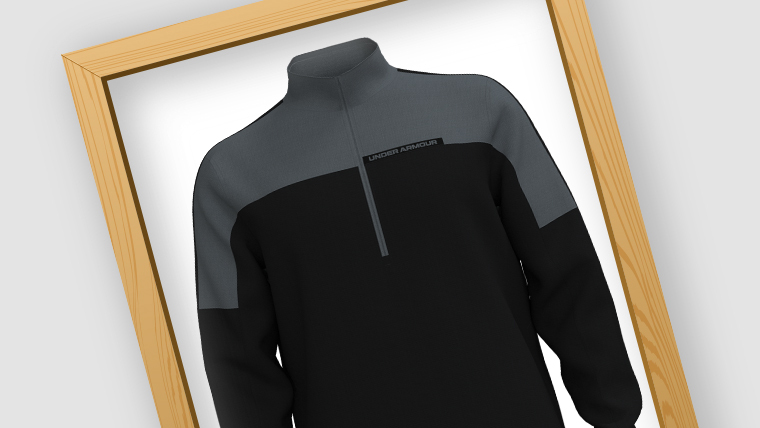 The Storm Windstrike builds on the capabilities of the Storm mid-layer by offering you total protection from the elements. The fabric is stretch-woven so you'll be able to swing your clubs without distraction and stay warm should you get caught in any swirling gusts of wind. With this much protection and mobility you'll be fully focused on the hole in front of you. The pattern is similarly black and grey, and the quarter zip makes it easy for layering other clothing. With this in your wardrobe, you'll be fully prepared for what your round has in store for you.
Why golf clothing?
What's so special about golf clothing? Well, there are a few different things to consider. First of all golf is fundamentally an outdoor activity, so, the clothing these brands make is made to be weather-resistant and able to put up with a little wear-and-tear.
Secondly, we're always swinging our arms and turning our bodies when we play. The material used for golf apparel is flexible and helps keep your body movement as unrestricted as possible. If you try hitting a ball while wearing one then the other, you'll find it a lot easier to play with a golf midlayer over a typical hoodie or jacket.
Finally, simple psychology, when we look good we feel good, and when we feel good we play better. Plus let's face it, one of the best feelings there is, is playing good golf in the sun on a hot summer's day.
We have a whole range of Under Armour golf clothing available right now in the pro shop? Why not pop by for a new look? We'll have you suited and ready to hit the course for summer golf in no time.