Enjoy better golf with our professional golf coaching
---
Golf coaching is all about you and what you want to get out of your game. Here at The Golf Performance Lab, we pride ourselves on being good listeners and aim to provide the best possible professional advice, whilst ensuring each lesson is tailored and enjoyable for the golfer.
Why Coaching?
Here at the Golf Performance Lab at East Kilbride Golf Club, we're passionate about helping you play better golf.
Every golfer enjoys the game more when they're hitting good shots and playing well. This is our mission for you.
Think back to your last few rounds and try to pinpoint an area that cost you shots…
Maybe, you had too many three-putts as a result of poor distance control? Or did you miss too many fairways to the right meaning you had to chip out sideways? It could be that you play well in practice rounds with your friends but struggle to replicate that in competitions?
Through our experiences in the game and our PGA education, we appreciate that every golfer is different. That's why we offer a range of lessons and packages to suit everyone.
Lessons will cover:
Golf Fundamentals
Swing Basics
Short Game
Long Game
Course Management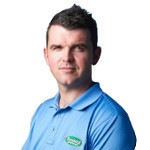 Graeme Bell - Head PGA Professional
I have been the Head PGA Professional at East Kilbride Golf Club since 2014. Previous to this I was Head Professional at Linlithgow Golf Club where I set up the central belts premier Golf Performance Lab. Over the last 10 years I have invested in the worlds best coaching and fitting technology.I invested in this equipment to give all golfers the highest level of custom fitting and coaching available. This has enabled me to be an advisor to golf manufacturers and to write for National and intern
---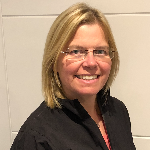 Karyn Burns - PGA Teaching Professional
Using almost 20years teaching experience, Karyn will endeavour to help every level of golfer achieve their best and have more fun playing golf. As a Short Game and Scoring Specialist she will help you to build confidence to play all the required shots to lower your scores!
---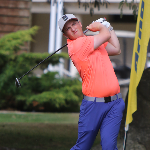 Fraser Kane - PGA Professional
I turned professional in 2019 and have studied at the University of Highlands and Islands completing the PGA's Professional golf course. Over the course of my PGA training I have worked at Eastwood GC, Deer Park Golf & Country Club where I have gained lots of experience and continue to do so now at East Kilbride GC. I have a very sporting background playing football, rugby and golf before dedicating my studies towards my golfing career. I compete on the PGA Tartan Tour each year as I improve my game and experience in each event I play. When I'm not playing events a great passion of mine is to help others improve their game from all levels from beginners to experienced players.
---